Peter Cartwright
Reggie's neighbour, fellow train passenger and hayfever sufferer. Always finishes The Times' crossword before Reggie.





Morris Coates
Advertising executive, Crumley Advertising. Sent to Sunshine Desserts to think up some promotional campaigns for the Exotic Ices project. Later employed by Grot to do the same.





Esther Pigeon
Market researcher and statistician, employed by Sunshine Desserts to gauge market demand for Exotic Ices. Later employed by Grot to do the same for the Grot products.





Jocasta Patterson
Tom and Linda's daughter. Prone to wetting her pants when in the back of Reggie's car. In The Legacy of Reginald Perrin was said to be touring Asia with friends.





Adam Patterson
Tom and Linda's son. Prone to telling everyone when he'd filled his pants with 'big jobbies' and when his sister had wet her pants. Working for the BBC in The Legacy of Reginald Perrin.





Mark Perrin
Reggie and Elizabeth's son. Budding thespian, though only successful in TV commercial for fishfingers and a Brechtian mime play in Kentish Town. In Series Two was said to be touring Africa, playing 'No Sex Please, We're British' to the Masai.





Mr. Campbell-Lewiston
Sunshine Desserts' sales representative in Germany. Came to Reggie's office to be briefed on the new Exotic ices range. Remembers Reggie 'Goofy' Perrin from his college days.





Davina Letts-Wilkinson
Sunshine Desserts employee, in the Custards Department. Invited to Reggie's dinner party (without food). Wears a dress far too revealing for C.J. and gets drunk. Is chatted up by Reggie's Uncle Percy.




Mrs. C.J. (Kate Jefferson)
Wife of C.J. Uncomfortable at social functions. Guest at Reggie's dinner party (without food).




Percy Spillinger
Reggie's Uncle, lives at Abinger Hammer. Argues with C.J. after he is nearly run down by him on Reggie's drive. Makes lewd comments about Davina Letts-Wilkinson's breasts, legs and everything else.





Mr. Deacon
Reggie's landlord at Garstang Rise when living as Donald Potts. Advises Reggie that the lights go out when his wife watches BBC2 and not to be surprised if she calls him a black.





Mrs. Deacon
Reggie's landlady at Garstang Rise. Under the delusion that everyone is coloured and accuses Reggie of being the same because he has a tan and can smell a scotch egg on his breath.




Miss Pershore
Fellow tenant of the Deacons at Garstang Rise. Tries to chat Reggie up, but catches him kissing his daughter goodbye and thinks he is in love with her.





Henry Possett
Elizabeth's confidante after Reggie's disappearance. An old friend from before she met Reggie, they get engaged. Reggie reveals himself to Elizabeth just in time.


Mr. Pelham
Owner of Pelham's Piggeries. Employs Donald Potts as general labourer. Eventually discovers that Donald is Reggie Perrin and sacks him.





Wine Buyer
Grot's first customer. Buys Tom's unpalatable wine for his mother-in-law who he can't stand the sight of. Comes back for a dozen bottles.




Seamus Finnegan
Irish navvie employed by Reggie at Grot as his Admin Officer in the hope it will bring the company down. Turns out to be a genius and tells Reggie in Series Three that he owns four companies.




Mr. Lisburn
Sent for by Reggie to be disgusted by Reggie's fake camp behaviour. Turns out to be gay himself and invites Reggie to a discreet orgy.





Prue Harris-Jones
Wife of David. Is employed by Reggie at Perrins Community as crafts officer. One of the beneficiaries of Reggie's inheritance in The Legacy of Reginald Perrin.



<>
McBlane
Chef employed by Reggie at the Perrins community when Elizabeth becomes unable to cope with being cook and secretary. He is Scottish, smelly, incomprehensible and covered in boil plasters. Threatening towards Reggie when dealt criticism. Good cook, though.


>


Mr. Babbacombe
Perrins Community's first customer. An undertaker, feels that he can't get on with anybody. Realises he is the first guest and flees in panic.




Thruxton Appleby
Northern textiles tycoon and guest at Perrins. Obnoxious and tyrannical, thinks he's not liked. Cured by the staff and leaves £1,000 as payment.




Bernard Trilling
Guest at Perrins. Head of Comedy at Anaemia Television, but lost sense of humour. Doc Morrissey 'cures' him by realising how ironic his predicament is.




Clive 'Lofty' Anstruther
'Sleeping partner' in Jimmy's secret army, but disappears with all the funds. Becomes guest at Perrins to be cured but robs everybody.




Deborah Swaffham
Guest at Perrins. A 'femme fatale' among the staff. Seduces all the men, including C.J. and Doc Morrissey into her bedroom.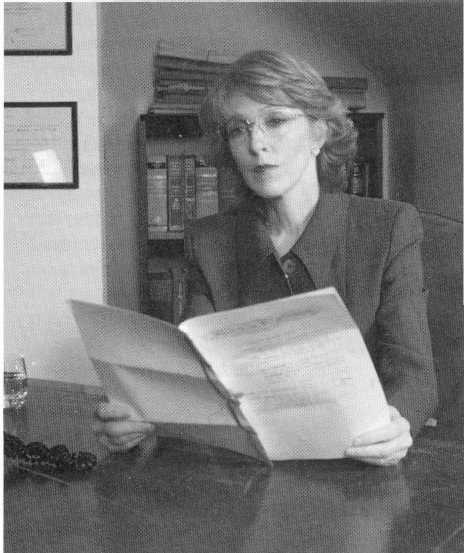 Geraldine Hackstraw
Solicitor at firm of Hackstraw, Lovelace and Venison. Executor of Reggie's will in The Legacy of Reginald Perrin. Final judge of absurdity as ordered by Reggie's Testament. Is proposed to and wined and dined by C.J., Tom and Doc Morrissey, but ends up bedding Jimmy.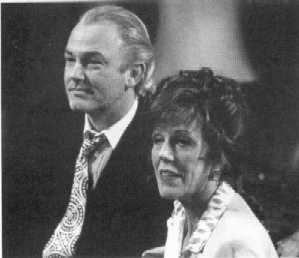 Hank Millbeck
Joan's boyfriend, then husband in The Legacy of Reginald Perrin. A City whizz-kid, made redundant for being too old and joins the BROSCOR campaign.